You Are the Expert
Give away your knowledge and market yourself as the expert! Your knowledge and experience within your industry is invaluable and by offering it to others you will increase your credibility in the eye of the consumer and your peers which in turn yields sales. There's no doubt this will require some invested time and thoughtfulness, and you may even give away secrets to your competition, but if you're offering valuable information and it has your name attached to it, people will know where to go when they're ready to spend their money.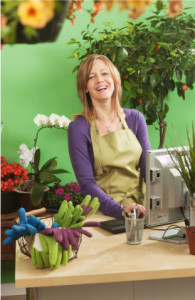 Get creative! This is a fun way to market and connect with your customers and it doesn't have to be complicated. There are a variety of ways to disseminate your information; think Facebook, email, Twitter, website, blog, Youtube, radio, newspaper, podcasts, or letters. Then think about what you'd like to offer up –this of course should relate back to your business. Could you share articles or books, DIY project ideas, money saver ideas, tip and tricks, offer guidance to others in your industry, share interesting facts, or the latest trends? The truth is, whether your business is just starting out or you're an old pro, if you can offer people relevant information; increased trust and sales will be close behind!
Need more ideas or help executing your own ideas? See what Twelve Oaks Group can offer your small business!
Got anything to say? Go ahead and leave a comment!
Search – You Can Find It!