Making Video Conferencing Work For You
Video Conferencing has a long history that dates back to the 1960's when ATT
released the first picture phone at the New York World's Fair. Today video conferencing has asserted its place in business, saving big and small companies time and money. Turning to video chat has become somewhat common place to help cut costs on travel expenses, employee reimbursement expenses, job interviews, and collaboration efforts.
The best part about it? It's accessible to anyone. Brett Bajcsi an IT Operations Manager is quoted in an InformationWeek article saying, "Start Small". He says, "Keep your scope small to begin with, understand how it's implemented and how it's going to work, and then expand from there". Charted below are reviews taken from pcmag.com. For a more in depth analysis of these, click here.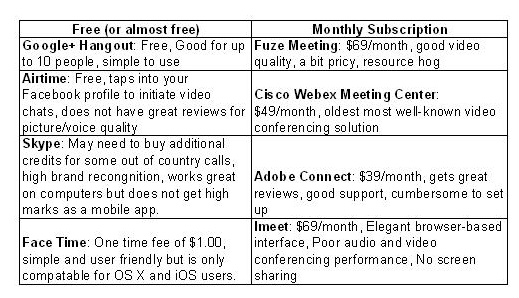 Got anything to say? Go ahead and leave a comment!
Search – You Can Find It!